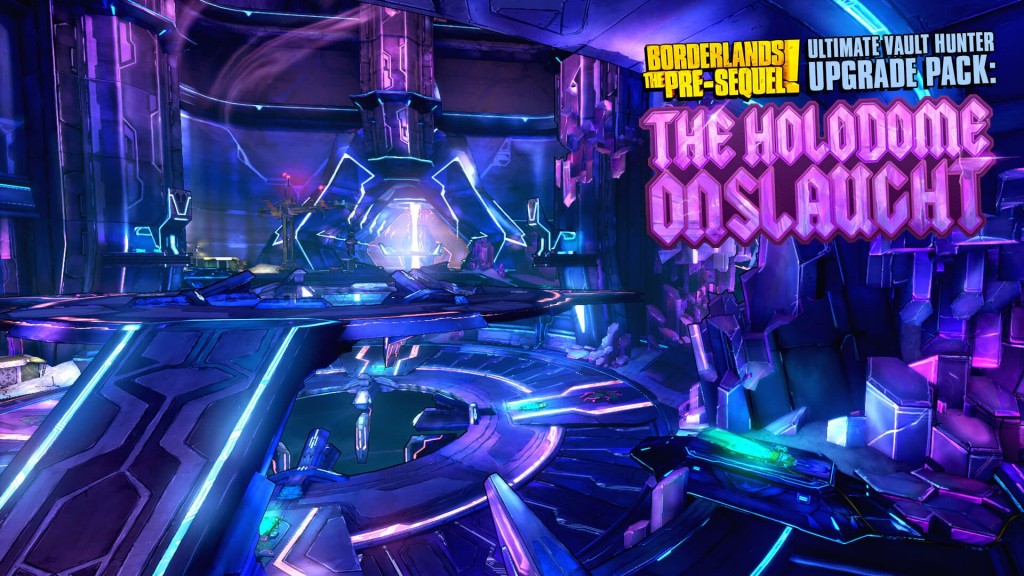 The Holodome Onslaught es el título del nuevo DLC de Borderlands: The Pre-Sequel! que saldrá a la venta el próximo 16 de diciembre.
Este DLC estará disponible para Windows, Linux, Mac, Xbox 360 y PS3; y, además de adquirirlo de forma individual, también podrá encontrarse como parte del season pass del juego.
The Holodome Onslaught contendrá una nueva historia, el modo Ultimate Vault Hunter (más difícil) y el llamado Ultimate Vault Hunter Upgrade Pack, que permitirá llegar a nivel 60.