Los Simpson se cuelan en Minecraft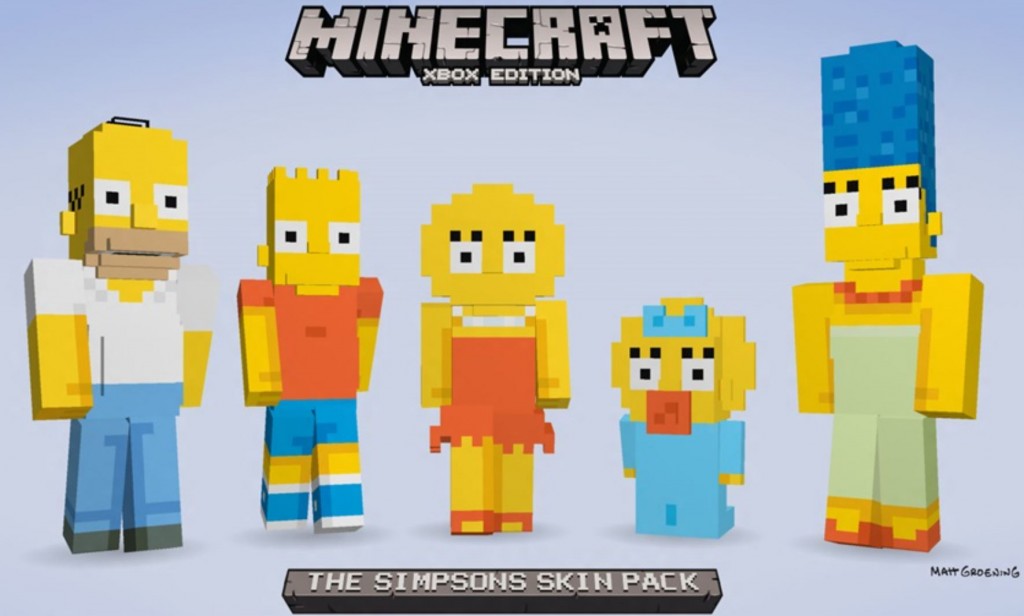 El próximo mes de febrero Los Simpson se cuelan en el universo Minecraft, y lo hacen mediante un nuevo DLC conocido como: The Simpsons Skin Pack.
Con The Simpsons Skin Pack tendremos acceso a 24 personajes de la mítica serie de la FOX, que podrán disfrutar los usuarios de Xbox One y Xbox 360 por un coste de 1,99€.
Aún no se conoce en qué fecha llegará el DLC al resto de plataformas.