Segunda edición de Gamergy
Los próximos días 5, 6 y 7 de diciembre se celebra en Madrid (IFEMA) la segunda edición de Gamergy, un evento dedicado a la competición profesional de videojuegos.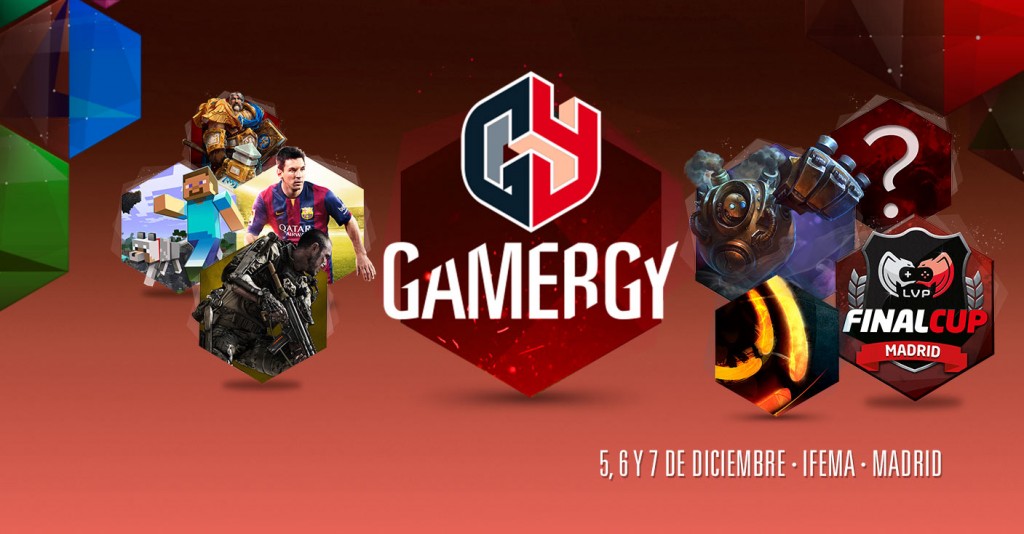 En Gamergy se vivirá la FinalCup de la Liga de Videojuegos Profesional (LVP), en la que competirán los mejores jugadores de Call of Duty y League of Legends para convertirse en los campeones de España.
Y no solo podrás ver la FinalCup, también disfrutaras de diferentes actividades en los Mundos temáticos, que estarán ambientados en diferentes videojuegos como: el Mundo Super Smash Bros, el SalsaLoL o la Zona de Guerra, en la que podrás jugar al recién estrenado Call of Duty: Advanced Warfare, entre otros shooters.
Puedes comprar tu entrada o ver más información en la web de Gamergy.